Welcome to Arlington County, Virginia! Here you'll find bustling urban neighborhoods with high-rises, as well as quiet tree-lined streets with turn-of-the-century homes. There are high-end shopping areas and upscale dining; and also, beautiful local parks and neighborhood restaurants. Arlington is bursting with local and national history. There's a reason why Arlington has been highly ranked in numerous "Best Places to Live" lists. Keep reading to explore a few of Arlington's most-admired neighborhoods and click on the links to get more information on things to do and see in Arlington, VA.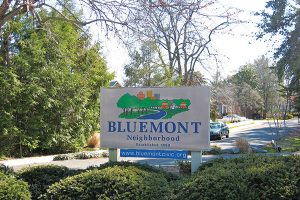 Bluemont
The largest of Arlington's neighborhoods, Bluemont is located just west of Ballston and consists of mostly single-family homes in the Colonial, Cape Cod and Craftsman styles. Its proximity to the Ballston Metro, and walkability to local shops and restaurants, make it a popular location for home buyers. Many owners are investing in their homes, and remodeling instead of moving…that is a good sign.
Bluemont was established in 1890 and its history is marked by railroad transit. At one point all trains to Washington DC passed through Bluemont Junction. The Junction halted access in the mid 1900's, and is the present-day Bluemont Park (wikipedia.com). You can still visit the historic red caboose on weekends during the summer months.
Bluemont is a neighborhood that should see quite a bit of development in the future. It's still considered affordable, and coupled with its amenities and location, makes for a great neighborhood to buy a home.
According to zillow.com, the current average price of homes sold in Bluemont is $827,032 (a 7% increase since last year) And, Bluemont schools are rated A+, (niche.com), which includes Arlington Traditional Elementary School.
Parks are plentiful and include, Bluemont Park, Bon Air Park, Bluemont Junction Trail, Lacey Woods Park, Arlington Forest Club, and Fields Park.
Don't miss the Lubber Run Amphitheater. Each summer there is an impressive performance lineup with all types of music including Blues, Latin, Jazz, Brazilian and some children's shows, too! Check it out here.
There may not be many restaurants in Bluemont, but the few that are there are notable. Pupatella has some of the best pizza in Arlington. ,La Union Restaurant (Mexican/Salvadorian), Fettosh (Moroccan/Lebanese) and Layalina (Middle Eastern) all serve delicious and authentic food.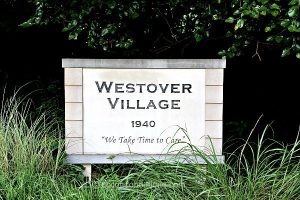 Westover
Westover is a charming area of Arlington County consisting mostly of pre-World War II Colonial, Craftsman and Cape Cod style single-family homes surrounded by mature trees and quiet streets. You will also find two-story garden-apartments, townhouses, and a scattering of duplexes. Westover is located around a central shopping corridor, lined with independently owned restaurants and shops making the walkability factor one of the favorite aspects home owners enjoy about the neighborhood. It's a healthy walk to the East Falls Church Metro, and could be a great location for commuters. Located conveniently to Route 66 for commuters who prefer to drive to work, and frequently accessed by Arlington Metro Buses with routes to Metro stations.
The current average price for homes sold in Westover is $839,326 (an 8% increase since last year, as seen on Zillow.com). According to niche.com, Westover schools are rated A-.
One of the best farmer's markets in Arlington County can be found in Westover, and its year-round. For more information on The Westover Farmers Market, click here.
A few favorite restaurants and shops include, The Lost Dog Café, The Italian Store, Toby's Homemade Ice Cream, Westover Bear Garden & Market, and Ayers Variety & Hardware.
Ballston
The Ballston neighborhood provides the combination of urban options with and suburban feel, with easy accessibility to Washington DC via Metro. Ideal for all types of home dwellers, apartment and condos are plentiful, but head a few blocks north or south and you'll find single-family homes and townhouses. Property values haven't jumped too much, and current development plans promise to boost the real estate market. Now is a great time for home buyers to consider the Ballston neighborhood.
In the early 1800's a tavern was built at the crossing by the son of Moses Ball (a relative of George Washington), one of the early landowners in Arlington. The two-story log tavern served farmers traveling the roads to take their goods to market became a hub for travelers, and later one of the most settled areas in Arlington County (Wikipedia.com). It has never ceased growing, and continues to expand. Today, you will find more than 50 restaurants in a five-block radius, and the site of the soon to be urban village known as Ballston Quarter.
Ballston homes are selling, on average, for $508,763. This is a 6% increase since last year, according to Zillow.com. Schools rank high in Ballston; they are rated an A+ by niche.com.
There is always something going on in Ballston. The Taste of Arlington is the largest outdoor festival in Arlington, showcasing local restaurants, cafes, breweries and food trucks and benefiting many local Arlington charities. Arlington Arts Center is a nonprofit organization offering contemporary art exhibitions, classes, and an artist residency program – admission is free. Watch the Washington Capitals hockey team at Kettler Capitals Iceplex or try out your moves during open skate!
If you're considering buying, selling, or investing within the Arlington market, I'd be happy to schedule some time to meet. You can reach me at marybeth@magnificentmanors.com or 703.224.6000.